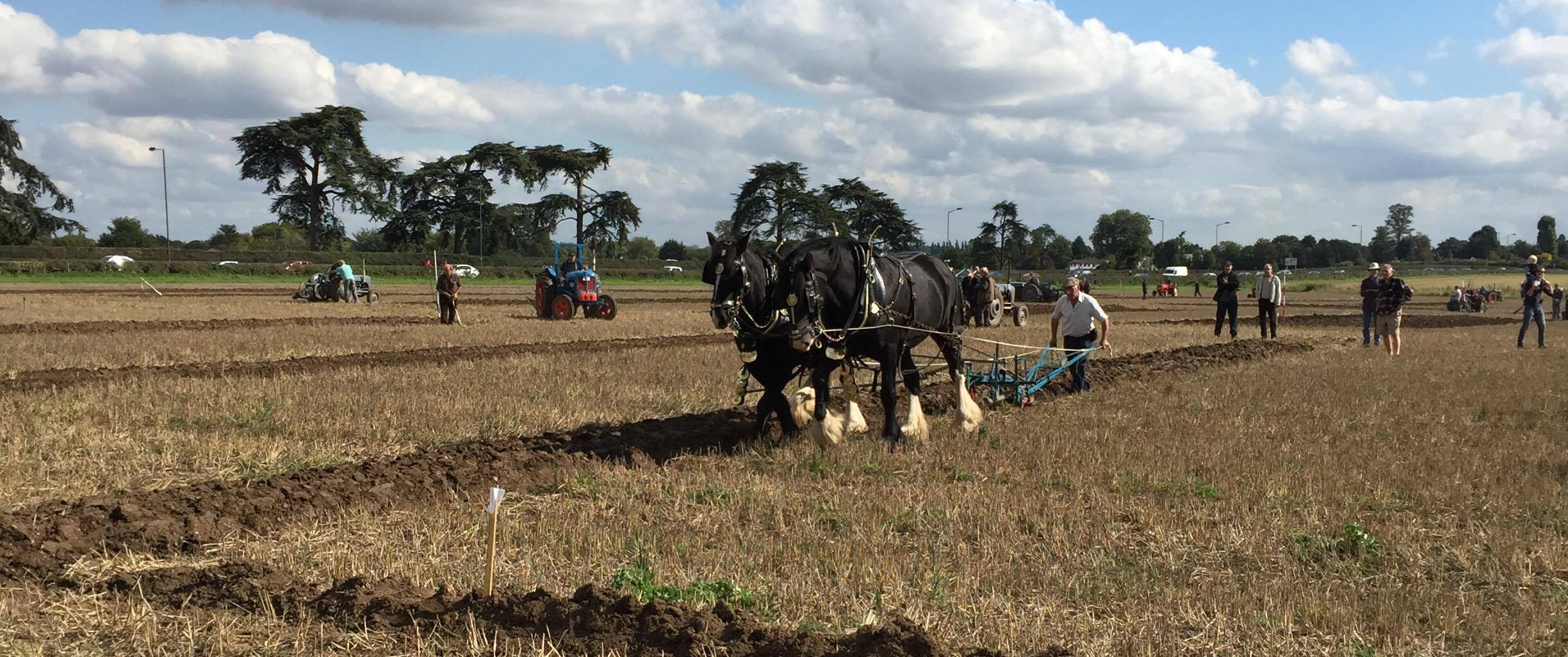 The skill of ploughing has traditionally been the foundation for successful farming and, for over 100 years, the REBAA Ploughing Match has drawn ploughman from a wide area who bring a mix of modern and vintage equipment to pit their skills against one another. The event is a magnificent ploughing spectacle for the general public as well as the farming community.  The ploughing, together with tractor rides, a falconry display, trade stands and stalls and a popular fun dog show, attract visitors from across the area.
The REBAA 2023 Ploughing Match and Show
To be held on Sunday 24th September 2023 at Land at Stubbings, near Pinkneys Green, SL6 6QW
by kind permission of Matt Sell and Giles Philp
The What Three Words Location is pile.mattress.litigate
2023 Show Schedule
All the information about the pre show classes, ploughing match, dog show and show day classes can be found in the schedule.
Ploughing Classes
Enter Ploughing Match Classes
Timetable of events
9am Blessing of the Plough
9.15am Ploughing commences
10am Open to the public
11:00 Waltham St Lawrence Silver Band
12.30pm Fun Dog Show
2.15pm Auction of local fruit and vegetables
3pm Presentation of Farm Competition prizes
3.45pm Presentation of Ploughing prizes
[ngg src="galleries" ids="3″ display="basic_slideshow"]
The 2021 Ploughing Match and Show
The 169th Annual Ploughing Match and Dog Show
A fabulous day was enjoyed by competitors and visitors to a perfect site at Mumbery Hill, Wargave. The theme of the show was a tribute to our late patron HM the Queen and there were many attractions including the ploughing match, dog show, produce show and vintage tractor display, and tractor rides around the site. The Waltham St Lawrence Silver Band concluded their set with God Save The King.
© Royal East Berkshire Agricultural Association 2019