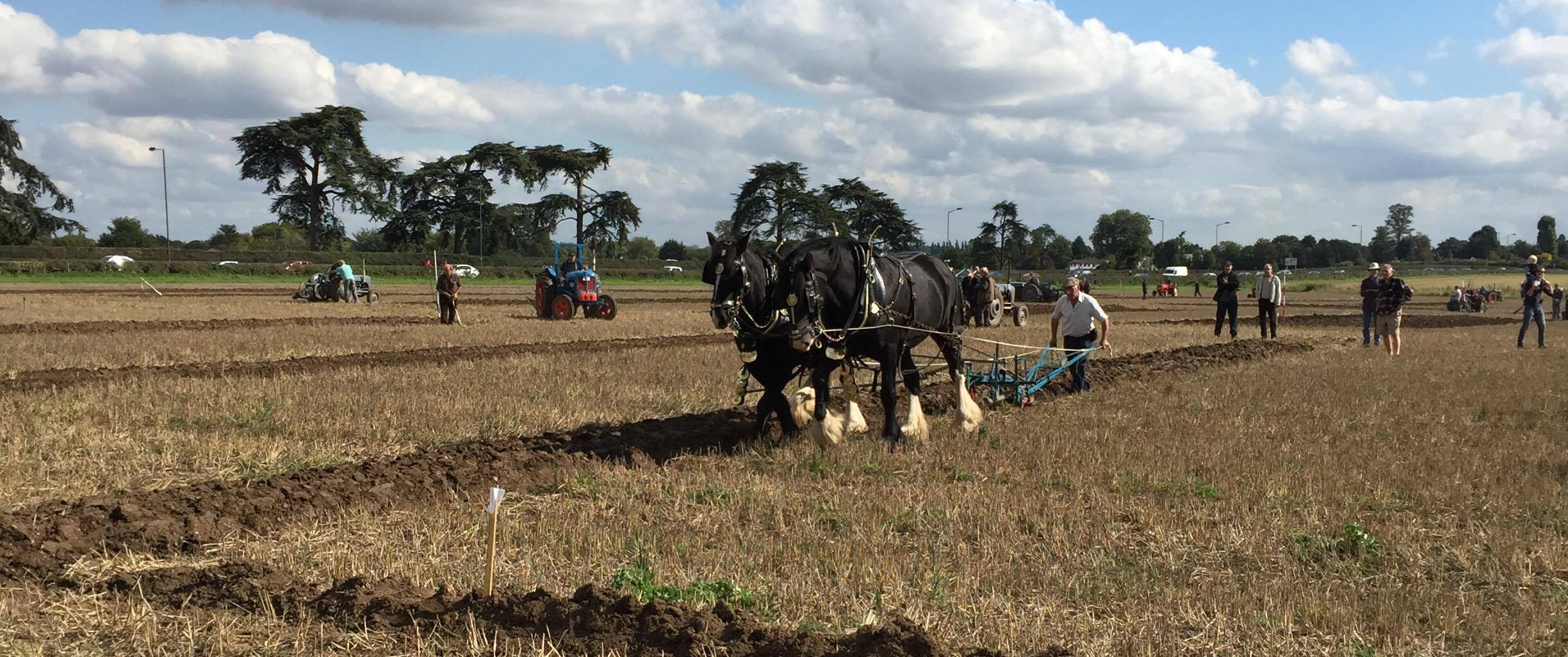 The skill of ploughing has traditionally been the foundation for successful farming and, for over 100 years, the REBAA Ploughing Match has drawn ploughman from a wide area who bring a mix of modern and vintage equipment to pit their skills against one another. The event is a magnificent ploughing spectacle for the general public as well as the farming community.  The ploughing, together with tractor rides, a falconry display, trade stands and stalls and a popular fun dog show, attract visitors from across the area.
The REBAA 2022 Ploughing Match and Show
To be held on Sunday 25th September 2022 at Mumbery Hill, Wargrave RG10 8AL
by kind permission of Philip Mortimer
The What Three Words Location is fuses.airfields.flaked
It is confirmed that the 2022 Ploughing Match and Show will go ahead on September 25th as planned. Out of respect for Her Majesty and the Royal Family, some of the advertised Jubilee-themed aspects of the event may be changed but we hope this will not affect your enjoyment.
2022 Show Schedule
All the information about the pre show classes, ploughing match, dog show and show day classes can be found in the schedule.
Ploughing Classes
Enter Ploughing Match Classes
Timetable of events
9am Blessing of the Plough
9.15am Ploughing commences
10am Open to the public
11:00 Waltham St Lawrence Silver Band
12.30pm Fun Dog Show
2.15pm Auction of local fruit and vegetables
3pm Presentation of Farm Competition prizes
3.45pm Presentation of Ploughing prizes
[ngg src="galleries" ids="3″ display="basic_slideshow"]
The 2021 Ploughing Match and Show
167th Annual Ploughing Match and Show 
The 2021 Annual Ploughing Match and Show was held at Church Farm, Waltham St Lawrence, by kind permission of the Philp Family.
It was a wonderful site and perfect weather brought record-breaking numbers of visitors, who enjoyed the traditional attractions of the tractors and horses ploughing, the fun dog show, falconry display, produce show and auction, many trade stands and refreshments.
In addition this year we had a display of vintage machinery for visitors to see and vote for their favourite machine or tractor. We were also entertained by the Waltham St Lawrence Silver Band.
© Royal East Berkshire Agricultural Association 2019